Nuclear Engineering
Master of Engineering (MEng)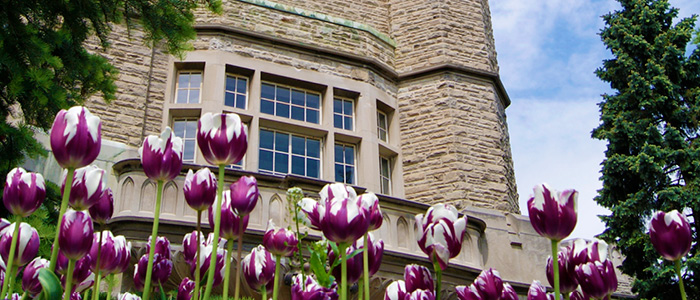 Program Websites
Program Contact
Kristen Edwards
(
khunt29@uwo.ca
)
Graduate Officer
Nuclear Engineering Program
Western University
Spencer Engineering Building Rm 2079
London, Ontario N6A 5B9
f.
519-661-3108
The University Network of Excellence in Nuclear Engineering (UNENE), created through the partnership of five leading Ontario universities, namely, McMaster University, University of Waterloo, Queen's University, Ontario Tech University, and Western, presents a unique, innovative learning experience through a Master's Degree Program in Nuclear Engineering Design with emphasis on nuclear power reactor technology. UNENE is an alliance of universities, nuclear power utilities, research and regulatory agencies for the support and development of nuclear education, research and development capability in Canadian universities.
The educational component is in the form of an M. Eng program mainly catering for working professionals by being offered on weekends. Where feasible, courses are presented at nuclear industry sites for the convenience of the students. The program is designed to enhance industrial instructors and the educational materials of the partner firms.
Program Length
Program Design
Part-time study
Course-based
Funding Information
Tuition and Fees
Tuition and fee schedules (per term) are posted on the Office of the Registrar's website at http://www.registrar.uwo.ca/student_finances/fees_refunds/fee_schedules.html
Admission Requirements
Successful completion of an Honours Bachelors Degree in Engineering with grades equivalent to a mid B or better.
Recommended three years or more post baccalaureate engineering experience in industry or the equivalent thereof.
Individuals with an honours undergraduate or graduate degree in Computer Science, Physics and related fields are also invited to apply.
Additional Requirements
This program is for individuals who currently live and work within Southwestern Ontario. International applicants will only be considered once they have relocated to the area.
English Language Proficiency
Applicants whose first language is not English must furnish evidence of their proficiency in the use of the English language:
Application Deadline