Health and Rehabilitation Sciences MSc
Health and Rehabilitation Sciences
Master of Science (MSc)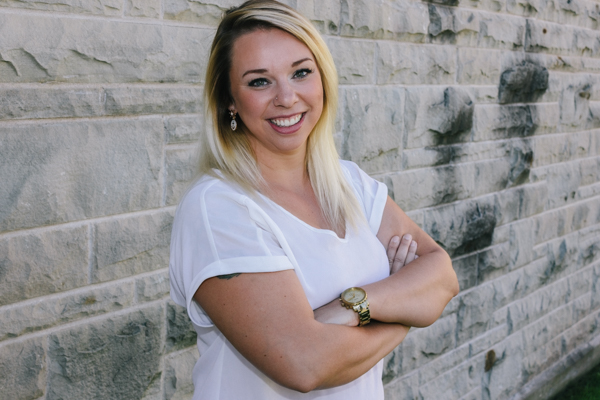 Supervisor: Dr. Marie Savundranayagam
Why did you come to Western for your graduate degree?
Before attending Western as a graduate student, I was working in an International Consortium of Communication, Aging and Neurodegeneration as a Research Assistant. Through this opportunity, I was able to meet professors who encouraged me to explore my research passion.
Describe your research.
Interventions to support persons with dementia and their caregivers are a growing research area. However, the focus is primarily on the care for persons with dementia and do not always include the needs and concerns of the family member caring for the person with dementia. I would like to investigate goals set by family caregivers of persons with dementia prior to a behavioural intervention.
What is it about your grad program that enables you to thrive and be successful?
I have been fortunate to have a fantastic supervisor and advisory committee who are available to support my learning. In addition, Western has valuable workshops and resources that I like to take advantage of as often as I can. I strongly suggest attending library workshops, grant writing seminars and attending public lectures.
What's the best advice you could give to someone considering applying to your graduate program?
Do your research prior to the program. Find an area of research that you are passionate about. From there, find a supervisor that is an expert in the field related to your interests. Be sure to know the expectations and teaching style of your supervisor to ensure it aligns with your learning style.
Once in the program, dedicate your time and energy to your research. It is helpful to find people with similar research interests in order to discuss struggles and accomplishments. Your research should be your primary focus; however, it is also important to participate in extracurricular activities or hobbies you enjoy that are stress free.
What are you most passionate about?
I am most passionate about helping people. I am a Behaviour Therapist and truly see the value in supporting the family unit. I hope to be able to use my experience in order to support the needs of family caregivers.
What one thing would you like people to know about you?
I would like people to know that I am open to anyone who would like advice about career choices or future life decisions. I am an older student who is returning to school after already having one career. My path was not always straight, but I am fortunate to learn from all my life and work experiences.
Program Websites
Program Contact
Health and Rehabilitation Sciences Program
Western University
Elborn College Rm 1021A
London, Ontario N6G 1H1
Email:
hrsinfo@uwo.ca
The graduate program in Health and Rehabilitation Sciences at Western University provides both master's and PhD students with a unique opportunity to explore issues and ideas related to the health of Canadians, and others, in an inter-disciplinary forum. The program involves research that will contribute to the theoretical and practical knowledge of health and rehabilitation disciplines along with contributions to new, emerging aspects of health and rehabilitation that cross disciplinary boundaries. The interdisciplinary nature of our program allows students to tailor their studies to specific interests. The depth and breadth of the nine fields of study allow us to offer a unique and innovative graduate program.
The Health and Rehabilitation Sciences program also offers four combined clinical programs which include; physical therapy, occupational therapy, audiology, speech-language-pathology.
Program Length
Program Design
Full-time study
Thesis-based
Funding Information
Applicants are encouraged to apply for the following scholarships (if eligible):
Tuition and Fees
Tuition and fee schedules (per term) are posted on the Office of the Registrar's website at http://www.registrar.uwo.ca/student_finances/fees_refunds/fee_schedules.html
Admission Requirements
Four-year degree from an accredited university.
Achieved at least a 75% average over the last two years of the undergraduate degree.
Note: Equivalent or professional qualifications may be considered based on the standards of the discipline or profession.
Additional Requirements
You are required to make contact with a supervisor who agrees to take you as a student. When you submit an application, we confirm with the supervisor named in the application process.  Please consult our WEBSITE to see the list of supervisors and their areas of research.
English Language Proficiency
Applicants whose first language is not English must furnish evidence of their proficiency in the use of the English language:
Application Deadline
June 30 - domestic and permanent resident students.
March 1 - international students (including all supporting documents).
Acceptance notifications are processed on a rolling basis beginning in March.
Fields of Research
Health and Aging
Health Professional Education
Health Promotion
Hearing Science
Measurement and Methods
Occupational Science
Physical Therapy
Rehabilitation Sciences
Speech and Language Science