Biology
Master of Science (MSc)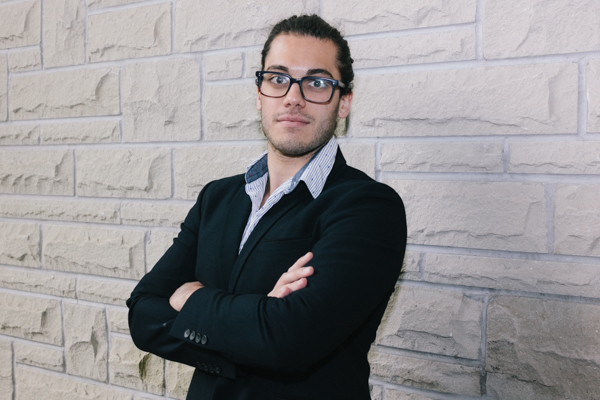 "In the Biology program, we are exposed to everything that is needed to successfully complete our graduate studies. Everything from teaching, to services, to research."
Supervisor: David Smith
What is it about your grad program that enables you to thrive and be successful?
Effective training, whether it is in teaching or research, enables me to be thrive and be successful. We teach, we give talks, we are encouraged (and expected) to write and publish papers, we attend and organize conferences, and we sit on committees.
Where is "home" for you?
After living in so many places, I've lived in Portugal and New Brunswick before coming to London, I find it hard to name one place to call home. Home is wherever I am, I guess. The world is there to be explored!
What's the best advice you could give to someone considering applying to your graduate program?
Approach a potential supervisor first. Your chances of being accepted increase immensely, if you find a supervisor that you would like to work with, and who would like to work with you. Also, talk to the other grad students in the lab where you want to work. They are your main source of information about how the lab and the supervisor operate, to how the program can support you.
Do you engage in volunteer activities?
Most of my volunteer activities are related to academics on campus. I have served as a judge for undergraduate conferences and I volunteer as a session moderator in graduate conferences. I'm now chairing the BGRF (Biology Graduate Research Forum) and I've been a judge for SOGS in the SOGS Teaching Assistant Awards 2016.
Have you worked as a TA or RA?
I'm a TA right now. I can't stress how this experience has benefited my academic career. As a TA, I can learn how to effectively teach and communicate with a broad audience. This is fundamental. Seeing your students learning the course material because of your help is really rewarding!
Program Websites
Program Contact
Sarah Abbas
(
sabbasep@uwo.ca
)
Graduate Program Assistant
Department of Biology
Western University
Biological and Geological Sciences Building Rm 2025C
London, Ontario N6A 5B7
t.
519-661-2111 ext. 81207
f.
519-661-3935
Biology at Western offers research-intensive, thesis-based graduate training at the Masters' and the Doctoral level. We offer world class facilities, a stimulating and collegial training environment, and high profile research programs overseen by internationally recognized faculty. We study life from a variety of perspectives including ecology and evolution, molecular and cellular biology, and physiology and biochemistry.
Program Length
Program Design
Full-time study
Thesis-based
Funding Information
Applicants are encouraged to apply for the following scholarships (if eligible):
Tuition and Fees
Tuition and fee schedules (per term) are posted on the Office of the Registrar's website at http://www.registrar.uwo.ca/student_finances/fees_refunds/fee_schedules.html
Admission Requirements
4-year B.Sc. degree (or equivalent) from an accredited university.
Achieved at least a 78% overall average in the last two full-time years of the undergraduate degree.
English Language Proficiency
Applicants whose first language is not English must furnish evidence of their proficiency in the use of the English language:
The Test of English as a Foreign Language (TOEFL). Minimum acceptable score is 600 for the paper and pencil version, 250 for the computer version, or 100 for the internet version with no individual score below 23 of the four skill categories. [Western's TOEFL ID is 0984].
The International English Language Testing Service (IELTS Academic). Minimum acceptable score is 6 overall and in each of the four categories.
Application Deadline
Domestic Applicants:
November 1 - Winter Term
March 1 - Spring Term
June 15 - Fall Term
International Applicants:
June 15 - Winter Term
November 15 - Spring Term
March 15 - Fall Term
Applications are processed on a rolling basis. Students are typically notified within one month of receipt of a completed application. Most students apply for and are admitted for the Fall term, but January and May admissions are also considered.
Fields of Research
Cell and Molecular Biology
Ecology and Evolution
Physiology and Biochemistry