Pathology and Laboratory Medicine GDip
Pathology and Laboratory Medicine
Graduate Diploma (GDip)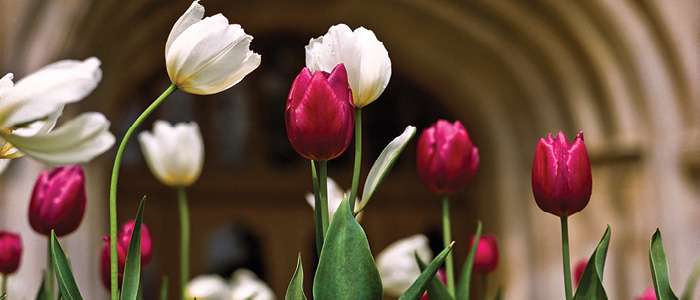 Program Websites
Program Contact
Tracey Koning
(
pathgrad@uwo.ca
)
Graduate Program Coordinator
Dental Sciences Building, Room 4044
t.
519-661-2111 ext. 81549
The aim of the Graduate Diploma program is to bridge undergraduate and advanced graduate training, develop and expand student's research skills, and facilitate developing tomorrow's scientists who will make significant contributions to the advancement towards the understanding of disease.
Students in the Graduate Diploma program will carry out mentored, intensive basic science research in the laboratory of a graduate faculty member. In addition to developing and expanding research skills, students will enroll in courses specifically designed to introduce them to research terminology, theoretical research underpinnings, modern experimental models of human disease, and critical appraisal of scientific literature.
Program Length
Program Design
Full-time study
Project-based
Tuition and Fees
Tuition and fee schedules (per term) are posted on the Office of the Registrar's website at http://www.registrar.uwo.ca/student_finances/fees_refunds/fee_schedules.html
Admission Requirements
Applicants must have obtained an undergraduate degree in Science, Health Sciences or related fields. Although there are no prerequisites for entry into the program, courses in anatomy, biochemistry, histology and/or molecular biology are strongly recommended. A minimum academic average of 70% for both domestic and international students during the final two years of the undergraduate program will be required.
Additional Requirements
Students in Graduate Diploma program will be required to connect with a potential supervisor, prior to applying. Once a supervisor has been identified and is agreeable, the application process may be initiated.
English Language Proficiency
Applicants whose first language is not English must furnish evidence of their proficiency in the use of the English language by a satisfactory achievement within the last two years in one of the following:
Students who are required to present evidence of proficiency in English must make their own arrangements to write the TOEFL, IELTS, or CAEL and to have the official results sent directly to the School of Graduate and Postdoctoral Studies by the testing agency. Those graduates from Fanshawe College's ESL Program must provide official proof of graduation.
Application Deadline
February 1 - Fall Term (first round of offers deadline)
June 1 - Fall Term (second round of offers deadline)
March 1 - Summer Term
November 1 - Winter Term