Climate Risk Assessment and Opportunity GDip
Climate Risk Assessment and Opportunity
Graduate Diploma (GDip)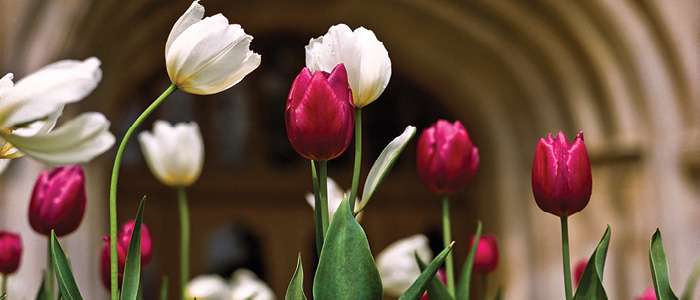 Program Websites
Program Contact
Kristen Edwards
(
climaterisk@uwo.ca
)
Graduate Program Coordinator
1151 Richmond Street
Western University
London, Ontario, Canada, N6A 3K7
The Graduate Diploma in Climate Risk Assessment and Opportunity is designed to provide opportunities for learners to develop advanced skills in areas of climate risk, in a discipline specific context to prepare learners for impactful careers relating to societal risks and adaptation to climate change. This multidisciplinary program is developed as a joint program between the Faculties of Engineering, Science and Social Science and the Ivey School of Business. The graduate diploma provides a broader multidisciplinary knowledge related to climate risk through one required course and allows learners to develop in-depth knowledge through three courses in one of the four areas of concentration (Engineering, Business, Science and Social Science) enabling them to gain discipline-specific expertise in climate risk assessment, adaptation, and mitigation.

The Graduate Diploma is offered online as part-time studies. Learners at all career stages are encouraged to participate in this program which promotes a proactive approach to climate change and will train individuals to better asses the associated risks and develop solutions to mitigate the impact of this global issue.
Program Length
Program Design
Part-time study
Course-based
Fully online
Funding Information
Tuition and Fees
Tuition and fee schedules (per term) are posted on the Office of the Registrar's website at http://www.registrar.uwo.ca/student_finances/fees_refunds/fee_schedules.html
Admission Requirements
A four-year bachelor's degree or equivalent from an accredited university (equivalent qualifications may be considered based on the standards of the discipline or profession)
70% average (North American equivalent) across courses taken in the last two full-time years of the latest degree
Additional Requirements
English Language Proficiency
Applicants whose first language is not English must furnish evidence of their proficiency in the use of the English language. This program requires the SGPS minimum English language proficiency scores. This program will NOT waive the English language proficiency requirements.
Application Deadline
Admission to this program occurs on an ongoing basis throughout the year. Below are the application dates for each term:


July 1 - Fall Term
December 1 - Winter Term
March 1 - Summer Term