Education Studies
Doctor of Philosophy (PhD)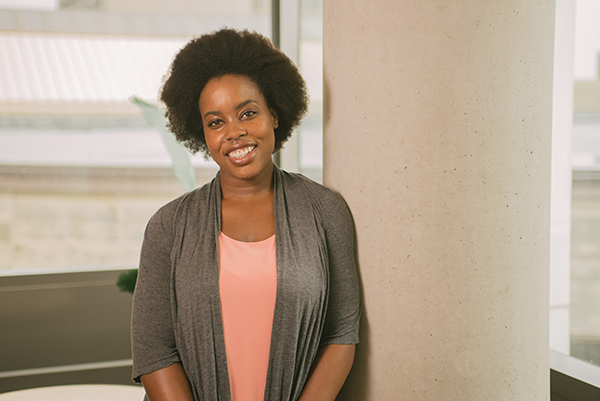 "Having a degree in Education is more than a credential – it's a commitment to doing your part to make things better for students and the people who support them. So be passionate about what you do, and work closely with potential advisors to ensure that you are a good fit for each other. Once you're here, come prepared to work hard, be flexible, and to learn from diverse perspectives."
Supervisor: Dr. Susan Rodger
Where did you complete your undergraduate degree?
Queen's University, Honours Bachelor of Science, Field of Study: Life Sciences.
Where is "home" for you?
Mississauga, Ontario
Why did you come to Western for your graduate degree?
I came to Western for three reasons: At school, I love that regardless of graduate students' individual fields of study, our Faculty of Education PhD program is rooted in principles of equity and social justice. Outside the classroom, I understand how Western earns its reputation as the best student experience in Canada - the extra-curricular options available to Western students are practically unlimited! Between work and play, Western offers opportunities for professional development to get us ready for the tough job market.
Have you worked as a teaching assistant or research assistant?
I was the Faculty of Education's first Lead TA in 2013-2014 – what a great opportunity to work with like-minded graduate students across campus who are passionate about teaching and learning! This led to further work for the Teaching Support Centre, which has given me the opportunity to be involved in multiple teaching, facilitating, and curriculum development projects, both onsite and online. It has increased my capacity to be creative in ways that I didn't know I was capable of.
Being an RA for my supervisor, Susan Rodger, has been the best partnership anyone could ask for. Being on her team has given me the opportunity to develop multiple mental health literacy resources for students, teachers, and broader communities of learners.
Where's your favourite place on campus to work/study/research?
The Graduate Writing Lab – it's a hidden gem that allows graduate students to work in a quiet, beautiful space. There are a wealth of writing resources available onsite, too.
How do you de-stress?
I like to sing, dance, play piano, read, or laugh uproariously with friends.
What is it about your grad program that enables you to thrive and be successful?
I appreciate the opportunity for interdisciplinary work, because we get the chance to collaborate with institutional and community partners who all must contribute in vital ways to tackle large social or structural issues in education.
Our Doctorate of Philosophy in Education Studies challenges students to engage with foundational theories and focused areas of educational research. Through developing expertise in a specific field, candidates will also contribute to existing bodies of knowledge and extend the reach of research to influence theory, policy, and practice.


The Own Your Future doctoral professional development program will help you become a career-ready graduate with the skills necessary to excel in your studies and achieve your future goals. By participating in the program, you will assess your own strengths and opportunities for growth, choose what skills you want to enhance during your time at Western, and learn how to articulate the skills you gained in your degree to optimize your future career opportunities. To learn more, visit www.uwo.ca/ownyourfuture.
Program Length
Program Design
Full-time study
Thesis-based
Funding Information
Applicants are encouraged to apply for the following scholarships (if eligible):
Tuition and Fees
Tuition and fee schedules (per term) are posted on the Office of the Registrar's website at http://www.registrar.uwo.ca/student_finances/fees_refunds/fee_schedules.html
Admission Requirements
Research based Master's degree in Education or equivalent from an accredited university.
"A" standing (80%) or equivalent in previous graduate work.
Evidence of previous scholarly research, such as a Master's Thesis, Masters Research Project, or Qualifying Research Paper acceptable to the Doctoral Admissions Committee and the Associate Dean of Graduate Programs.
Additional Requirements
(Recommended)
Professional qualifications and work in an educational setting (teaching experience or other) is recommended.
Students with Master's degrees and an excellent academic record in a related field, who have experience in education and teaching in universities, colleges, or organizations other than public schools, and who may not have professional teaching credentials or qualifications, will also be considered for admission.
Students may be required to make up for any deficiencies in their specific backgrounds by taking appropriate additional course work.
English Language Proficiency
Applicants whose first language is not English must furnish evidence of their proficiency in the use of the English language:
Application Deadline
More information about the application process and deadlines can be found on our How to Apply page. Applicants are encouraged to submit early.
Fields of Research
Applied Linguistics
Critical Policy, Equity and Leadership Studies
Curriculum Studies
School and Applied Child Psychology